Meet the Acupuncturists
Pam Durham, Tx LAc, MSOM, MBA, MSW
Evolving from professions including social work, finance, and small business owner, Pam found a passion for Acupuncture and Allergy Elimination as a patient of Dr. Gary Trott at the Acupuncture Wellness Center.  Pam translated her positive experience with Gary Trott and NAET into a new profession  of transforming quality of life for  others.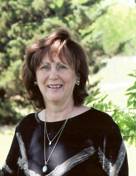 Pam's vision is one of well being and access to well being for all that desire it.  She has developed a philosophy based on continuous life-long learning and a desire for self-improvement.  Pam's education includes a Bachelor's Degree in Social Work from Texas Tech University, a Master's Degree in Social Work from Our Lady of the Lake University in San Antonio, an MBA from TCU, and  a Master's in Oriental Medicine from the Academy of Oriental Medicine at Austin.
Equipped with knowledge and training covering a cross-section of modalities, Pam utilizes techniques for transforming health from Nambudripad's Allergy Elimination Technique (NAET), Acutonics (sound healing), Neuro-Emotional Technique (NET) as well ancient protocols of Traditional Chinese Medicine such as Master Tung's points, auricular acupuncture, cupping, and moxibustion.
Brennan Quinn, Tx L.Ac,
Brennan is a Board Certified Acupuncturist and Chinese Herbalist through the National Certification Commission of Acupuncture and Oriental Medicine (NCCAOM), and is licensed by the Texas Medical Board of Examiners(AC01626). Brennan started his career in health care after recovering from a pituitary tumor.  He started  at chiropractic school in MN.  After receiving a series of acupuncture treatments for anxiety, he soon transferred to Oriental Medicine school.  While in school, Brennan's Dad sought acupuncture care for symptom relief for his prostate cancer.  The care his Dad received and his own story with a brain tumor impacts his view of acupuncture's capacity for pain relief and ability to improve quality of life.  He saw the importance of treating individuals and not disease, knowing that each person has an important story to share.